Halloween movie reviews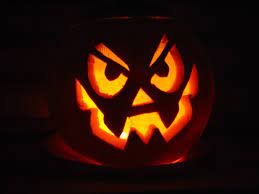 Addams Family
Site:DVD

Release date: 1991

Rating: 5/5

Reason: The Addams family is a classic movie that I enjoy watching at any point in the year but especially enjoy around Halloween. This movie is definitely an easy to follow movie but gives off creepy vibes. If you enjoy watching this then I highly recommend watching the Addams Family values.
Hocus Pocus
Site: DisneyPlus

Release date: 1993

Rating: 4/5

Reason: This is a classic movie to watch during the spooky season and is interesting as the plot is based on older times. It is kind of spooky but it is still appropriate for most ages.
Halloween Town
Site: DisneyPlus

Release date: 1998

Rating: 5/5

Reason: Halloween town is a classic halloween movie that can be watched by all ages. There are four halloween town movies and they all correlate with each other. The halloweentown series is a good series to binge watch on during a cool fall day.
Coraline
Site: Amazon prime video

Release date: 2009

Rating: 3/5

Reason: Although Coraline is a good movie with the editing and detail put into every scene, it still scares me so much to this day at 17 years old. I do think Coraline has a very interesting plot and would be an amazing movie to watch if I was not as terrified but until I become less scared I will keep the rating at a 3.
The Nightmare before Christmas
Site: DisneyPlus

Release date: 1993

Rating: 4/5

Reason: Tim Burton movies are always classic movies to watch during halloween. The only reason I would give this movie a 4 instead of a 5 is because of the fact that it kind of has to do with Christmas a little bit. But if you are wanting to watch a more halloween movie by Tim Burton I would highly recommend watching Frankenweenie.
Leave a Comment