A Dog's Misfortune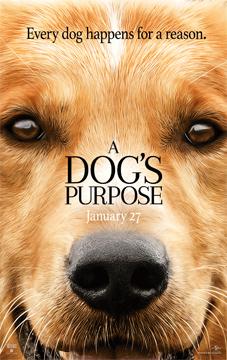 A loving and loyal dog is reincarnated into several other dogs over many years. The dog soon forms a bond with a young boy named Ethan, and over time, learns his purpose of life through his many owners. After taking on many new forms, bringing smiles to each of his owners, the dog is able to discover his true self when he comes back to his former owner, Ethan. This is the plot of the newly released movie, A Dog's Purpose.
Many people looking forward to watching A Dog's Purpose, now have negative feelings about viewing it after a video was released showing a safety representative from the American Humane Organization forcing a German Shepherd into rushing water, while shooting an action scene.
"I was interested in seeing it," junior Brianna Clark said. "But now that it has come across to my attention, I just don't want to support that, and I don't think a lot of people are."
Bill Warren is among the many people who are shocked by the video of the German Shepherd.
"It was abuse. There's no question about it," Bill Warren told the Wichita Eagle. "There's no excuse for that kind of behavior. And I'm not going to reward that kind of behavior by playing their lousy movie."
The release date of the movie was supposed to be Jan. 27, but Warren will not be showing it in his theaters. The safety representative has been suspended and the scene was investigated.
"Now that it's seen, people are able to realize what's going on and that we need to fix it," Clark said.