Pie five review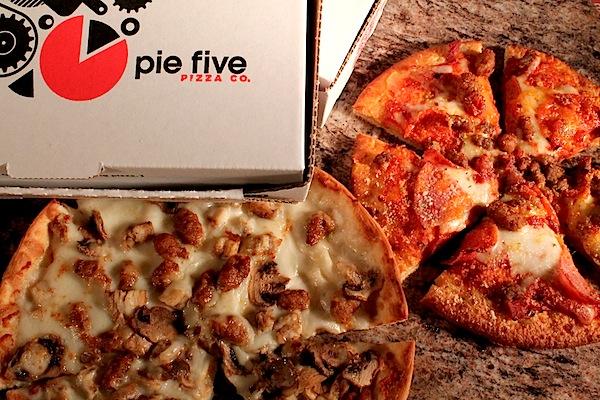 Pie Five is a pizzeria located on S. Ridge Rd, next to Lowes and Applebees; and I have to say that I was fairly impressed. The walk in was extremely similar to Chipotle's, and the wait was just as long. Walking in, there is a long walkway towards the left and forward to the order area. i felt relaxed, the opposite feeling you get at a sports bar. I could relax, and have quiet conversation with my friend.
Seating was like your typical Chipotle setup, but with more crimson, grey and white opposed to Chipotle's maroon and brick red. The cool, calm environment gave me the opportunity to focus on my food and friend.
At the counter, you select how you want your pizza. From all the cheeses, different meat and vegetables toppings; the true definition of personal panned. Contrast to the stereotypical pizza, the crust here was quite doughy. The meat on it was crafted to crispiness, and the cheese melted into the sauce like ice cream in the summer. The pizza was so life changing, I had an epiphany every bite. I'd rate the pizzeria at a 4 out of 5 stars, based off of the pizza service, and restaurant comfortability. I'd definitely recommend it for anyone searching for that "next level" of pizza.