A Look into Scholars Bowl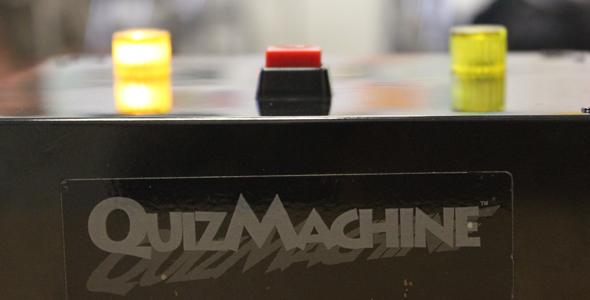 "A noun or pronoun that renames another noun or pronoun is called what?" English teacher Ryan Cramer reads aloud to the competitors. Cramer is reading one of the basic questions that would be asked at a scholars bowl meet.
Scholars bowl is a student competition of knowledge that covers the five basic subjects as well as some fine arts and foreign language questions. The past three years it has been run by Cramer and site technology specialist Brian Latta.
"[Retired English teachers] Susie Harrison and Jerry Huddleston were co-coaches before Latta and I did it," Cramer said. "Before, there weren't enough students to have two teams [of five]: a varsity and a JV team."
This year there are plenty of students to go around. With about 13 students participating, six of them being freshmen, the program seems as if it will be able to have the two teams that Cramer and Latta hoped for.
Students who were involved in National Academic League in middle school usually find the transition to scholars bowl quite easily. Freshman Jake Fiedler is one such student.
"[I joined scholars bowl because] NAL was really fun and I figured it would be about the same thing," Fiedler said.
Like NAL, schools compete with other schools in the district and across the state.
"[Sometimes] we go to play in Hutchinson, Winfield and Newton," Cramer said. "East is generally the school to beat."
Scholars bowl is more than competition. It is about having fun with your friends.
"You do not have to be smart to join scholars bowl," junior Amber Goyne said. "It sounds like a lot of work, but it is more fun than work."
During the tournaments there is time between matches for the team to get to know each other. Usually there is food and an area for the members to relax and just have fun.
"It is a really fun activity and a great way to make friends," Fiedler said.
Cramer and Latta encourage students to just try scholars bowl and see if they might like it.
"Put your toe in the water [and] do it," Goyne said.
Scholars bowl practices are held in D46A Wednesdays after school from 3:30-4 p.m. and the first meet is Oct. 20 at East High School.
________
Words by Aaron Bloom|Mangaing Editor