Small Business Reviews
All the places I went to and supported and left reviews for are all small businesses. I chose to go through the Delano district and support small businesses because they are small and they are more likely to close during a time like this and if I have the ability to go and support them and spread awareness about this cause then they are less likely to shut down. Supporting small businesses is important nowadays especially with the majority of the small businesses around town getting hit because of the virus and most of them having to shut down.
Leslie's Coffee Co.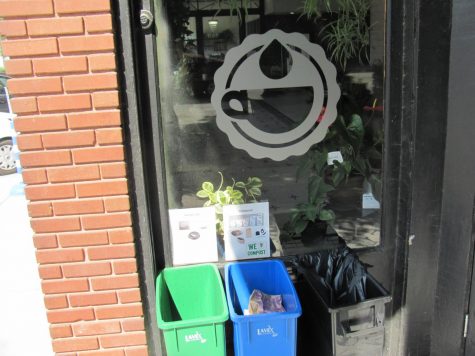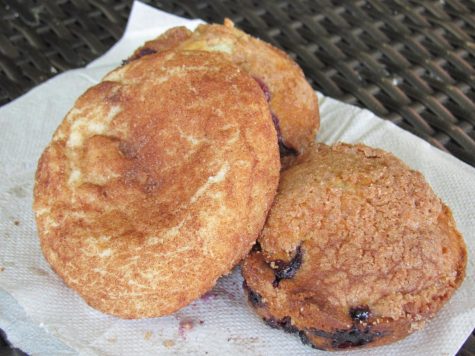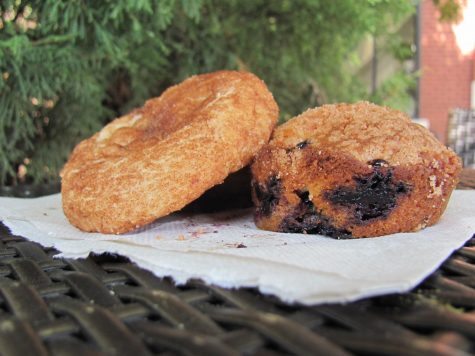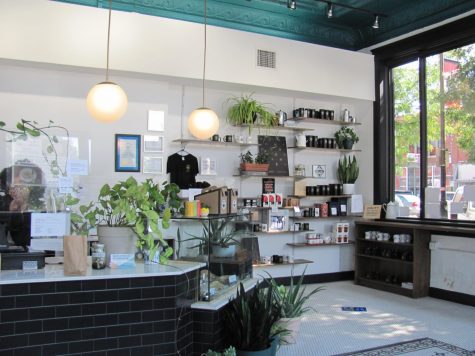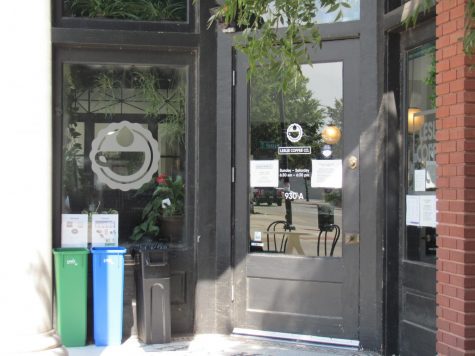 Review: The server gave me two muffins for the price of one. Leslie's Coffee employees had great customer service and they let me photograph my experience. Their sweets tasted like homebaked goods instead of store-bought with little amounts of intense sugar, and their staff was super welcoming. The sweets were well priced for the size they were. Leslie's Coffee Co. has compost and recycling bins as well. Inside the store they had a spacious waiting place and lots of plants, they also had outdoor seating. Leslie's coffee co is located at 930 W Douglas, Ste A, Wichita, KS 67203, and is open Monday through Sunday 6:30 a.m. – 4:30 p.m.
Yokohama Ramen Joint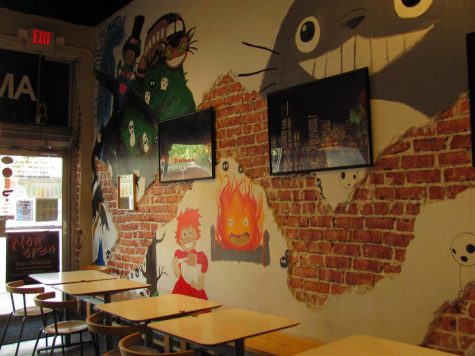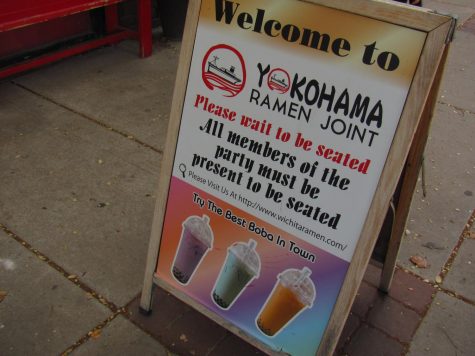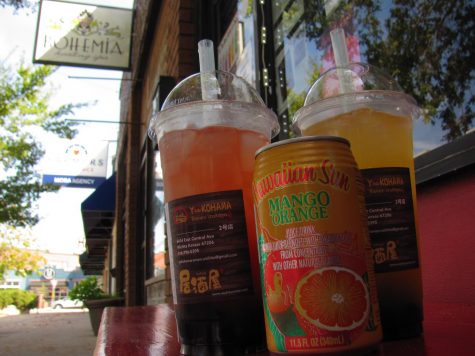 Review: Customer service was pretty good, and they let me photograph my experience. The price for the size of boba received was a fair price. The boba tea itself taste-wise was very soothing and mildly sweet. The employees were helpful and nice they let us try a free sample of boba to see which flavor I liked most. The atmosphere in the restaurant was Japan-based and it carried the theme well, such as having paper lanterns and one whole wall of ghibli studios artwork. Yokohama Raman joint is located at 613 W Douglas Ave Ste A, Wichita, KS 67213 and is open Monday through Tuesday: 11:00 am – 9:00 pm, closed Wednesday, and also open Thursday through Sunday: 11:00 am – 9:00 pm.
Bungalow 26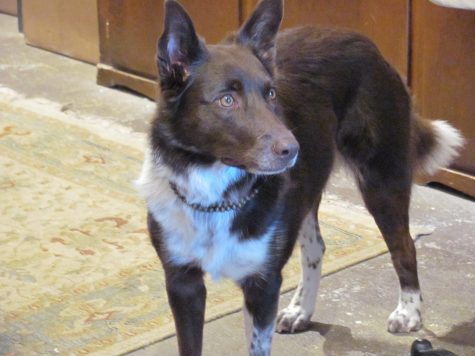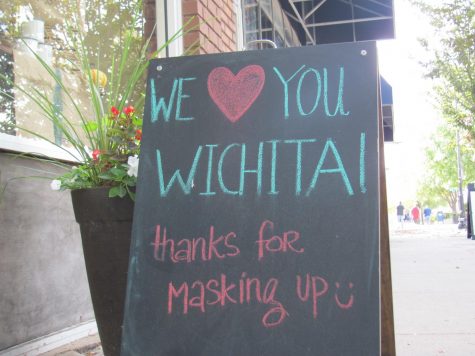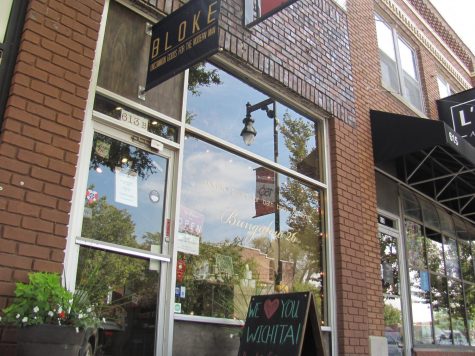 Review: When I first walked in, I did not get very warm nor welcoming vibes from the employee working. Everything was priced very high due to most of the items being organically made or hand made. Products such as men's facial grooming items and soaps and scented hand sanitizer, they also had gifts like little iron animals, Bungalow 26 does not sell any food items but it is an interesting place to find gifts for people. Some of the animals were listed and advertised as a symbol for good luck. They do have a dog that roams around the store named "Mia". The person serving us seemed very tired and unenthusiastic and did not wear a mask while serving me. Inside the store, it had a semi squished layout and smelled of orange hand sanitizer. The matchbox was a decent size and has a good number of matches for the price it was. Bungalow 26 is located at 613 W Douglas Ave, Wichita, KS 67213 and is open Monday – Friday 10 a.m. – 5:30 p.m., then Saturday 10 a.m. – 5 p.m., and on Sundays, they are closed.
Songbird Juice Co.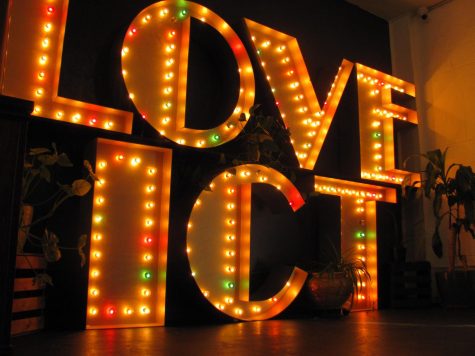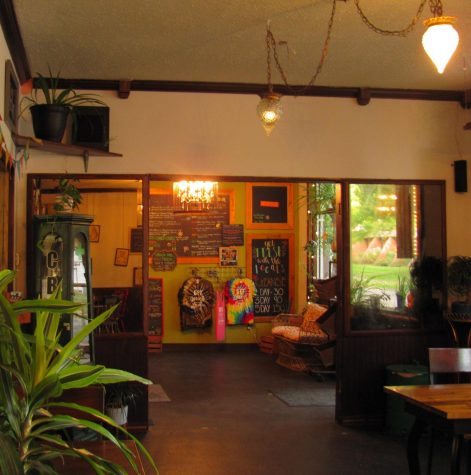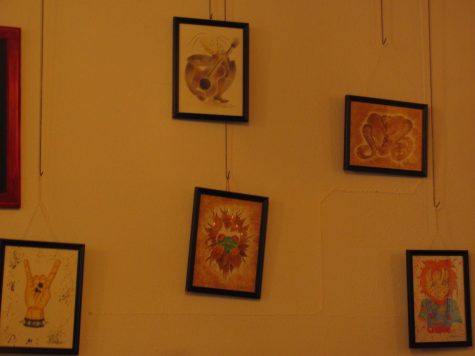 Review: The first impression when walking in was a very positive and light environment. Songbird smelled like graham crackers. They had plants on every table and all over. The lady serving gave me two glasses of water when I had asked because I had explained I walked almost two miles to get to Songbird. The strawberry banana smoothie was all organic and was made in open view (basically in front of me) I felt like personally, the smoothie could have used more banana than strawberry. Something to note is that Songbird Juice Co is all about love, positivity, and being inclusive. Two ways they showed this was by having unisex bathrooms with interesting signs to show the unsexes and the other way was by this huge sign saying "Love ICT". Songbird juice co is located at 1617 W Briggs St, Wichita, KS 67203 and is open 10 A.M. to 6 P.M., daily.
Leave a Comment